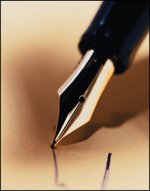 Writing guide
Talent wanted
We're always on the lookout for good writers, story-tellers and poets. If you can write prose or poetry, or you know someone that can, contact us.
You don't have to be great to write for Prism—just send us what you've got. We're keen not just to publish masters, but to help average writers get better.
What to write?
Quite simply, you can write about whatever you're good at or interested in. That said, we have definite ideas for some of our columns. Please tell us if you want to be part of any of them:
Culture: movies, books, music, history, science. We'd like to discuss both popular and classical works, and attempt to shrink the divide between these two worlds.
Home life. Stories and thoughts on various aspects of home and community life: family, food and fences.
Work. Articles by people with a good amount of life experience writing about how and why they value their work. (Inspired by Comment magazine.)
Politics often seems like one dog biting another, but we don't think it has to be that way. We want to encourage thoughtful politics through thoughtful writing.
Interviews with people outside our comfort zone, or with people who don't agree with our vision.
Poetry and stories. We know there's a lot of poetic and story-telling talent out there, and we're keen to see it.
Sport. A general sports column, with side features on cars as well as weird or extreme sports. Talk to us if you want to write or be interviewed about your extreme sport, or if you have (or had) a car about which you can spin a yarn.
Style
Because Prism is aimed at real people, we encourage writers to be clear, engaging, and free from jargon. Not woodenly direct, but certainly not stuff that's come from The Postmodernism Generator. We believe language is a gift from God, that it can communicate clearly, and that using it is a craft like any other.
You can write either non-fiction or fiction, but articles don't have to fit neatly into either category. Humour, wit and satire are welcomed, as long as their use doesn't go against the rest of our vision.
Interesting material and good flow is more important than perfect spelling. Prism's editors can catch bad spelling and grammar, but bad form and flow are much harder to correct.
Writers need to keep sharpening themselves. Read a lot. Write a lot. Bounce your ideas off people that care. Read good books like Style: Ten Lessons in Clarity and Grace by Joseph M. Williams and essays such as Politics and the English Language by George Orwell. And those are just two examples; there's plenty of good writing on writing out there, both about fiction and non-fiction.
Publishing
If at all possible, articles published in Prism should not be published elsewhere at the same time. In other words, if you write a piece for Prism, don't post the article on your blog till after the next issue of the magazine comes out.